54% annual cost reduction by implementing our flexible, cost-saving platform solution.
U.S. Elite specializes in veteran-vetted premium military, tactical, and outdoor gear. The company proudly tests every product in-house while supporting their reputation with excellent customer service.
Frustrated with the high-cost and limited features they were experiencing, U.S. Elite turned to commercetools for a reliable and scalable commerce solution to support their B2B, B2C, and B2G markets.
The decision to convert to commercetools from Magento has not only created new revenue sources, but it also managed to substantially save money in hosting, infrastructure, and support fees.
Please fill out the form to receive your free copy of this case study!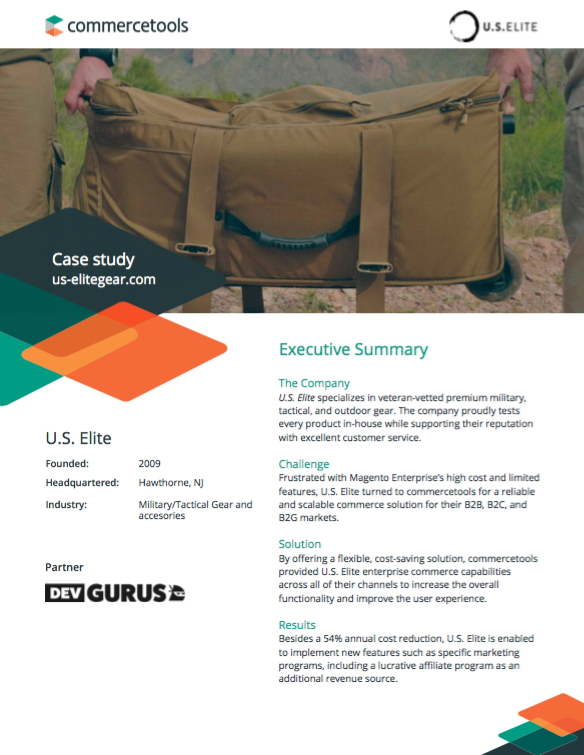 Read more about how a microservices architecture brings flexibility and speed to your E-Commerce set up in our whitepaper.
Additional content, case studies and white papers can be downloaded through our resources page.